We Print On-Site!
We have been printing on-site for years! From Very Large to Small Events - We have the knowledge, skill, and processes to make your event successful.
Your Lead Photographer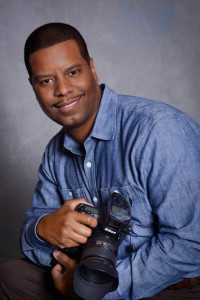 DAVID HARDY is a member of the Professional Photographers of America and has more than 15 years experience in media production. Starting with corporate video production in the late '90's he turned his attention to still photography and has since focused on putting together teams of photographers to provide the highest quality imaging services in the shortest amount of time possible.
He tends to prefer working with printed images on-site and if you knew a little about his history you'd understand why - His grandfather was also a professional photographer who owned concession stands that travelled with carnivals and fairs to produce darkroom photos on-site as far back as the 1930's.
If you ever have a chance to meet David it is very likely that he'll have a camera in hand or you'll find him talking about photography. Give him a call 336-30-EVENT, he'd love to talk to you about your next event.
Say Hi, Email David
What We Do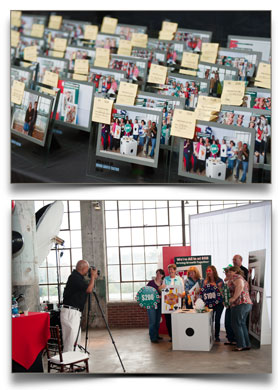 We are photographers in NC offering event photography coverage with onsite printing for immediate delivery including Photo Booths, Social Media Kiosks, Marketing and Promotional Photography, Documentary Photography, 3D Photography (no glasses needed), and Green Screen Photo Shoots for: Corporate Events, Business Promotions, Marketing Events, Holiday Parties, Employee Appreciation Party, Automotive Dealerships, Country Club Events, Non-Profits, and Social Organizations such as Civic Groups, Fraternities, and Sororities. Our on-site photography printing allows us to produce lab-quality prints up to 8x10 in size as fast as 500+ prints per hour.
Hardy Event Photo is fully committed to onsite photo printing! Our printing process delivers dry-to-the-touch store quality photos immediately at your event, which means you don't have to wait weeks or months to get your photographs.
Book Us Now For Your Next Event
---
Who We Serve
Our unique on-site event photography printing process makes us highly suitable to serve large groups for events such as: Conventions, Celebrity Promotional Autograph Signings, Red Carpet / VIP / Step and Repeat Affairs, Golf Tournaments, Souvenir Photos, Exclusive Photo Booths, Dances, Formals, Balls, and Banquets. We proudly serve Greensboro, High Point, Burlington, Winston Salem, Raleigh, Durham, Chapel Hill, Charlotte, Pinehurst, Brown Summit, Reidsville, Eden, Danville and all the places in between North Carolina through Virginia/VA.
But Wait! There's More...
We also offer traditional event coverage where we document the event and deliver the images digitally and in other formats after the event. However, if you want to make your next event a hit and give your employees, friends, customers, or guests a custom party favor, souvenir, novelty item, or marketing gift they will remember for a lifetime, contact us today! Upon booking we will lock in your date, design your custom photo frame, and begin printing onsite.
>>Call Us at 336-30-EVENT or Click Here To Hire Us For Your Next Event <<
---